Rodolfo is één van de beste salsadocenten die ik ooit heb gehad. Of je nu on1, on2, chacha, pachanga etc wil leren .. bij Rodolfo ben je aan het juiste adres. Hoe lang je ook al danst je leert altijd weer iets nieuws bij hem. Daarnaast geeft hij vol enthousiasme les en dat maakt het naast leerzaam ook nog eens gezellig. Ik zou zeggen als je de kans hebt om een les van hem te volgen pak die kans en laat het niet aan je neus voorbij gaan.
Student
Amsterdam, The Netherlands
Rodolfo, you one of the most amazing dancers that I met and know in the Netherlands. Your bodywork and movements are one of kind. Keep on doing that what you are best in; teaching, smiling and being good ;).Greatfull to know you !! Hug Maria
Social dancer
Amsterdam, The Netherlands
Being a salsa dj, I see a lot of people dance, only a few make that striking impression. Rodolfo Navarrete is one of them. He has a very macho style of dancing, with a real latin flavour. Very enjoyable to watch. He surely is one of Holland`s top dancers/intructors. So, If you need to take your dancing to the next level. Rodolfo is the man who will take you there!
Leading salsa Dj
Amsterdam, The Netherlands
Amigo y Compañero de Innumerables salidas a Salsoteca salsabor en pleno centro de santiago. también siendo uno de los primeros en promover el estilo on2 en Chile. Recuerdos Varios: 1)Pizzas en nuestras casa los dias domingos con todos los chicos (Vieja escuela) 2)Salidas en el Mazda con el pelado,Cristian y Andres escuchando y dandole color con la musica a todo full jaja. 3)un dia domingo en la piramide con ezequiel, nani, andres, pelado. 4)las tremendas salidas a la playa con toda la manga. Bueno en fin si me pusiera a nombrar hay muchos mas recuerdos… pero me alegra saber que estas progresando y siendo feliz con lo que alguna vez compartimos y que tanto amas. un abrazo compadre y siga creciendo como lo estas haciendo! Saludos desde La Casa del Mambo en Chile!
Leading dance instructor
Santiago, Chile
I had the pleasure to work with Rodolfo a couple of times in Amsterdam, i assisted the workshop with the music and saw the passion for teaching and that passion he passed on to the dansers. everybody had a great time with his WS. Rodolfo is also a great danser and performer, his first show that I saw was 2 years ago, I believe it was a chacha show, one word AMAZING!!! Rodolfo te deseo muchos exitos en el futuro sigue adelente sigue como eres y vas a llegar mas lejos aun. A ver si dentro de poco volvemos a trabajar juntos. que dios te bendiga y que viva la raza!!
Dj Lalo - El bandido
Arnhem, The Netherlands
I took Rodolfo's classes for several seasons. I liked his teachings especially for his spectacular flowing style (that was the reason I'd like him to teach me) and the fact that he really pushes you to a higher level fast. Don't expect to get the chance to get lazy in his class: he's demanding on his students, really pushing their limits, but he's patient too, and teaches with a good sense of humor. Fast learning in a really relaxed atmosphere – his classes as I'll remember them. Thanks!
Former Student
Amsterdam, The Netherlands
Rodolfo is one of the most skilled Salsa instructor I have had. His lessons are always full of fun and gives his students a lot of trust and encourage while dancing. I'm still in beginners and I see already some progress in my dance and moves. Just need to thank Rodolfo for being such a patient and magnificent teacher.
Student
Horn, The Netherlands
Rodolfo is the kind of visitor that you like to see as a DJ at the party where you play. He is someone who you'l will find on the dance floor from start to finish. With his energetic dance style and his enthusiasm he motivates the other visitors to dance. Whether you play salsa, timba, mambo, merengue, bachata, or what ever kind of music, Rodolfo dances on it! You can see that he enjoys dancing and I've never seen a partner leave without a smile on her face. But most important of all, he's just a very nice guy!!!
DJ - El Manicero Paul Vd B
Amsterdam, The Netherlands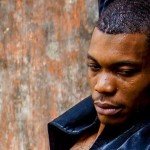 I'm African salsero from Gabon in Central Africa. I met Rodolfo in Dakar salsa congress in 2009. I wanna thanks you for all, for your class, for your teaching, this was a beautiful time and I really enjoyed this meeting. I have learned a lot with you, even if it was for a short time. and I hope one day I could take again your salsa class and why not you come to Abidjan were I live now. Sincerely, Henri
Student
Abidjan, Cote d'Ivoire
I've been taking lessons with Rodolfo for a while now: salsa on1, mambo on2 and on occasion cha cha cha. He is very demanding, with an eye for detail and has high expectations of his students. But by that way he brings out the best in you. For me especially that means improving my shines and spinning technique. He patiently brakes things down making it easier for me to understand and do shines better. To improve my spinning I've taken a couple of private lessons with Rodolfo. I see private lessons as a good addition to grouplessons. With personal attention I feel my spinning has improved a lot. All in all I can say taking lessons with Rodolfo has made my (ongoing) progress into a better salsadancer definitely worthwhile and last but not least a lot of fun.
Student
Amsterdam, The Netehrlands